This
post
was originally published on
this site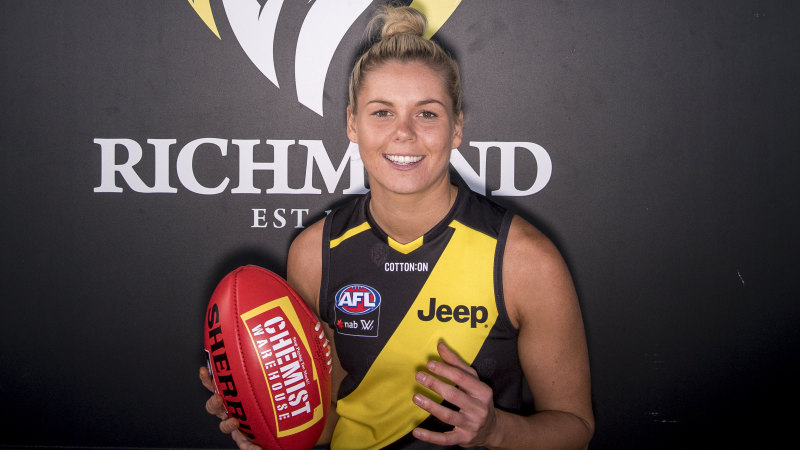 "I don't feel like I have a point to prove to anyone. It's more just about getting back to enjoying my footy. And whenever you're enjoying your football you always play better football as well. I think that's been a massive focus for me, just getting the body right over this VFL period, getting some VFL games in and getting some continuity."
Loading
Brennan added that her move to the midfield had been a learning curve but had been enjoying the challenge of mastering a new craft. Although reluctant to disclose the exact amount of her weight loss, Brennan said the kilos had melted off as well but not by design.
"Not a focus in any sense, it just sort of happens, but maintaining strength," she said.
"So that's been a big focus over the pre-season with our conditioning staff. As a centre-half forward you're always leading out at the footy and it's a bit more straight line. I've been working a lot on my footwork, my agility, my change of direction and just general running. And with that I've been able to drop a little bit of weight, which helps you with some transition up and down the field and being able to add a bit more of a defensive mindset in my game as well."
Brennan said she'd benefited from playing part of last year's VFLW season for the Tigers, an experience she believes will leave the AFLW team in good stead.
Loading
"That's the beauty of the VFL competition, the fact we get to play games over the winter. I didn't play any VFL footy [in 2018] and I got my ankle done, and you certainly feel the comparison to [2019] where I was able to play six or seven games. It doesn't feel like an eternity until you can actually play a football game again, and you can do all training in the world, but nothing as specific as playing a game of footy and actually being out there," she said.
"I think that's been a positive of being able to get most of the group together, and also drafting a lot of the girls from our VFL squad too. We were able to develop those connections off the field, and that translates to connections on the field and being able to learn how each other play and learn more about each other as people. I think that's massive."