This
post
was originally published on
this site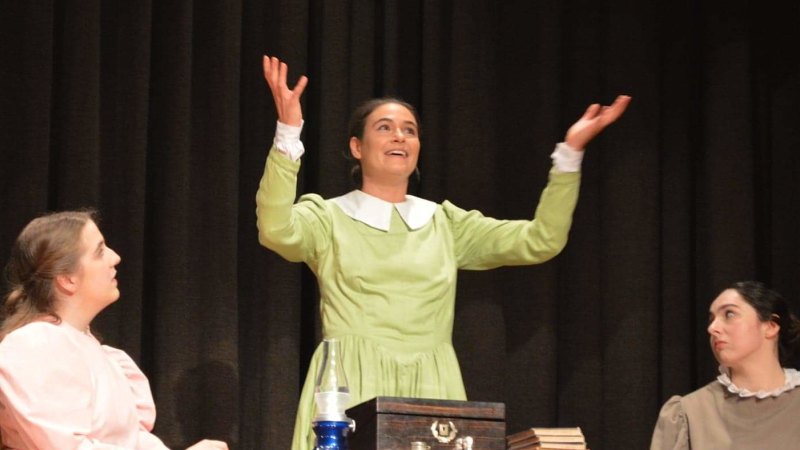 Charlotte (Heather Tleige), the most celebrated during the trio's lives, is proud, frustrated and jealous of any love and admiration bestowed elsewhere. When she achieves the success she craves, she tries to obliterate or white-wash her sisters' legacy, even attempting to suppress the second edition of Anne's novel. Hers is a rocky road to redemption, and Tleige catches the superciliousness, but not the deeper complexity.
Branwell (Jeremy Lowrencev) drinks himself to an early grave, having lost in love and art. The siblings' dour clergyman father (Marlon Lowrencev) softens for Branwell's death, but ultimately the play's men are less interesting, and the acting more transparent. Cathy Friend nailed some of the earthy perspicacity of Tabitha, the girls' heart-of-gold nurse and a chorus-like observer, although there was more juice in the role.
Whittaker's ploy of Anne and Emily reciting snatches of their verse in moments of rapture or playfulness works well, but she should expunge Anne and Charlotte's speaking subtext: Charlotte telling us of her fear of spinsterhood; Anne of her pride in having warned young women of the pitfalls of marriage.
Elizabeth Lowrencev's period-costume production contains some under-cooked acting and lumpy scene transitions, but it's enough to show that Whittaker has the makings of a solidly engaging play, which is off to Yorkshire for the celebrations of Anne's bicentenary.